This project was a collaboration with UMSL's music department. Our class created animations to be played while UMSL's percussion ensemble performed Stained Glass. Each person in the class animated one minute of the song. Along with the animation, graphics were created to advertise for the concert. I also made a vinyl album cover.
For my poster I wanted to explore handmade type, and for the smaller elements I drew inspiration from spiral staircases, which is what I pictured when I listened to the music.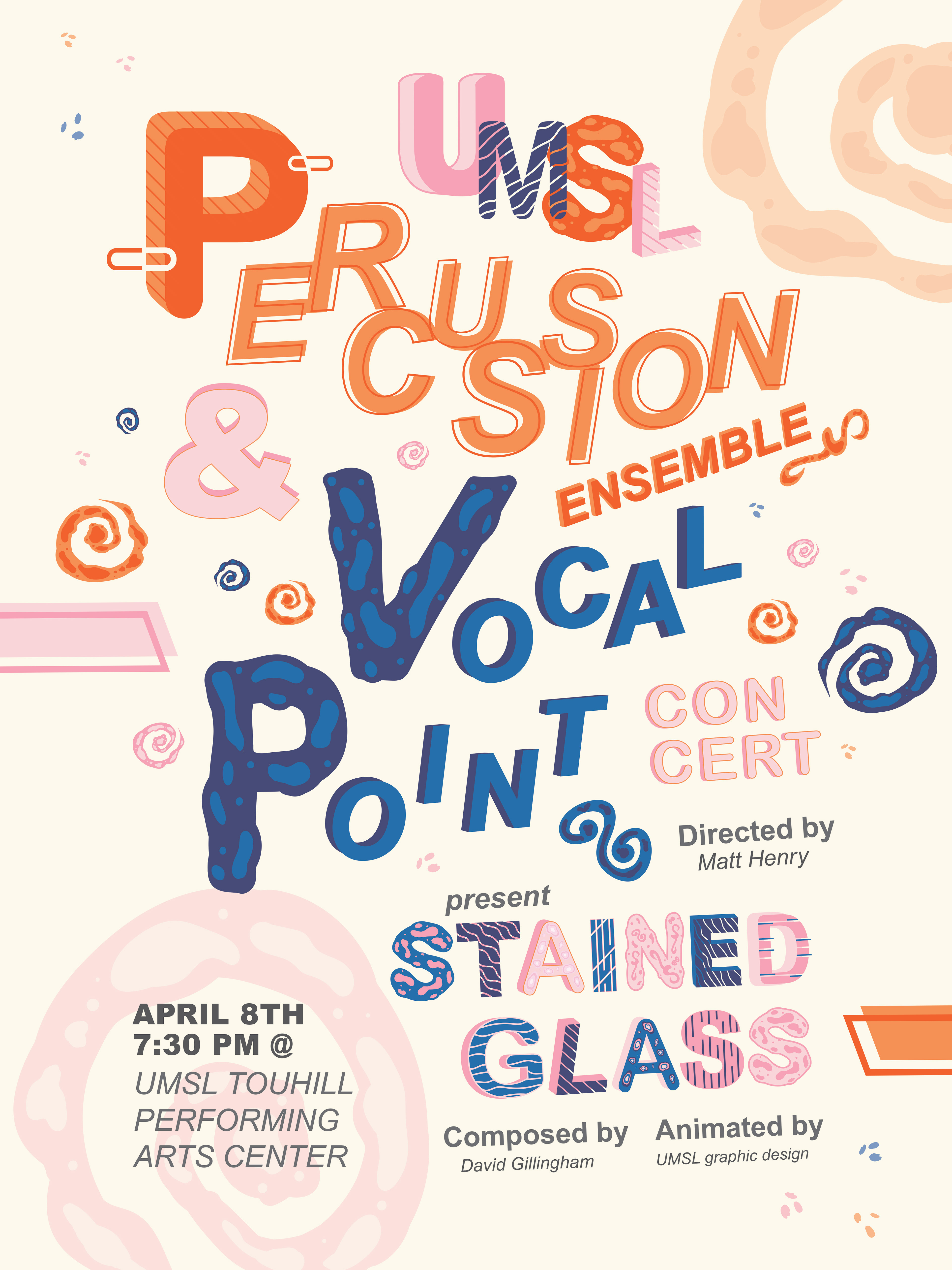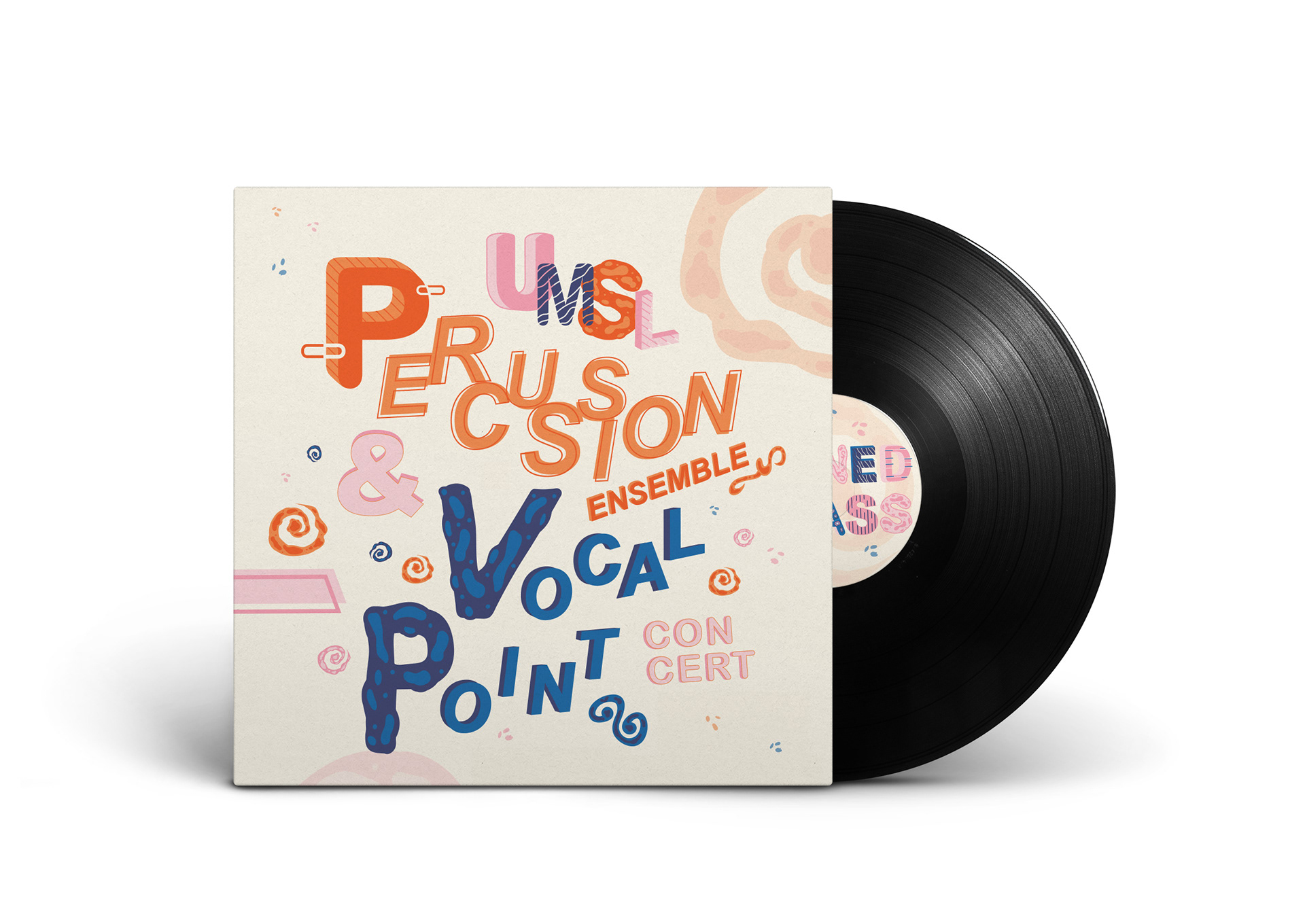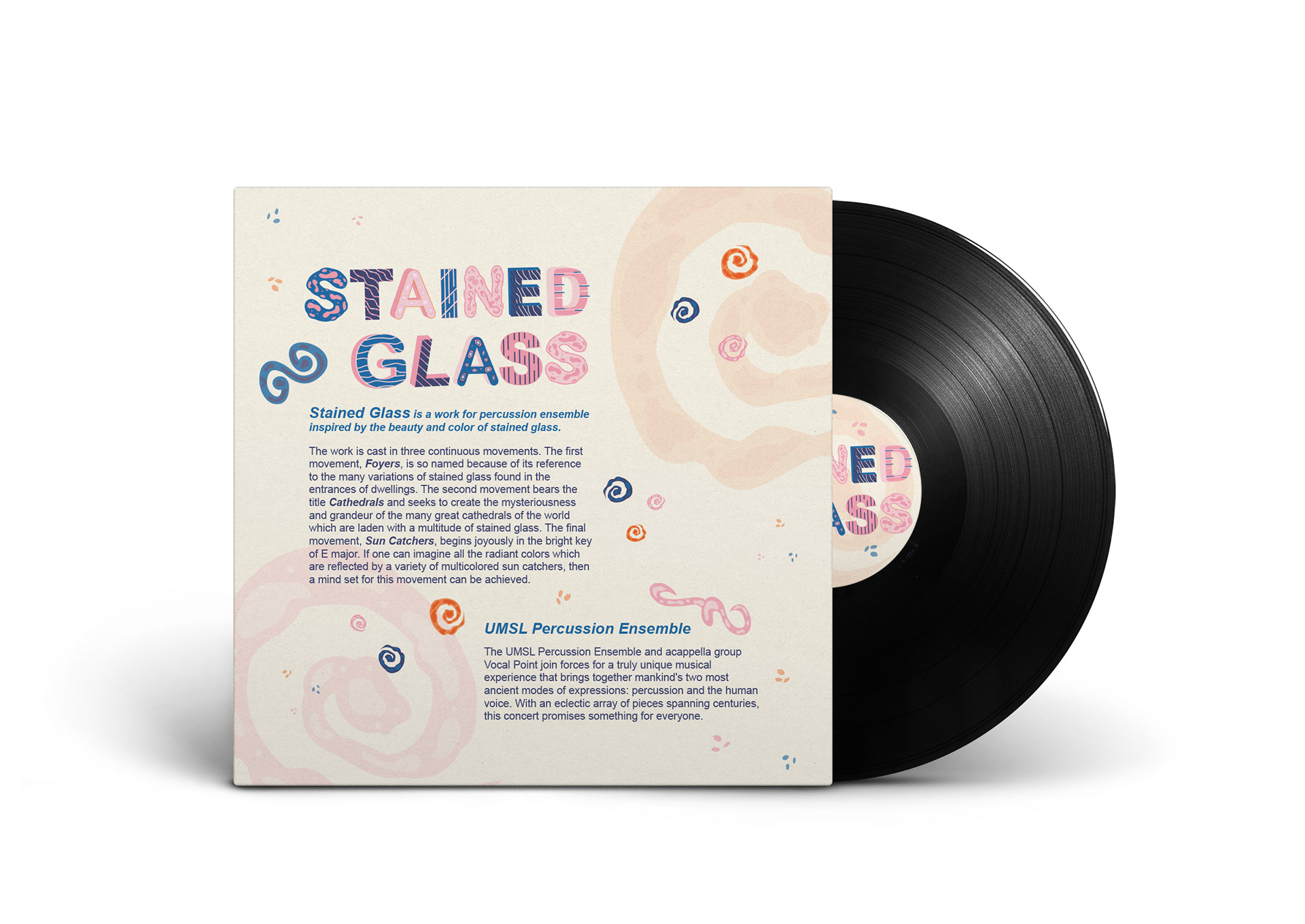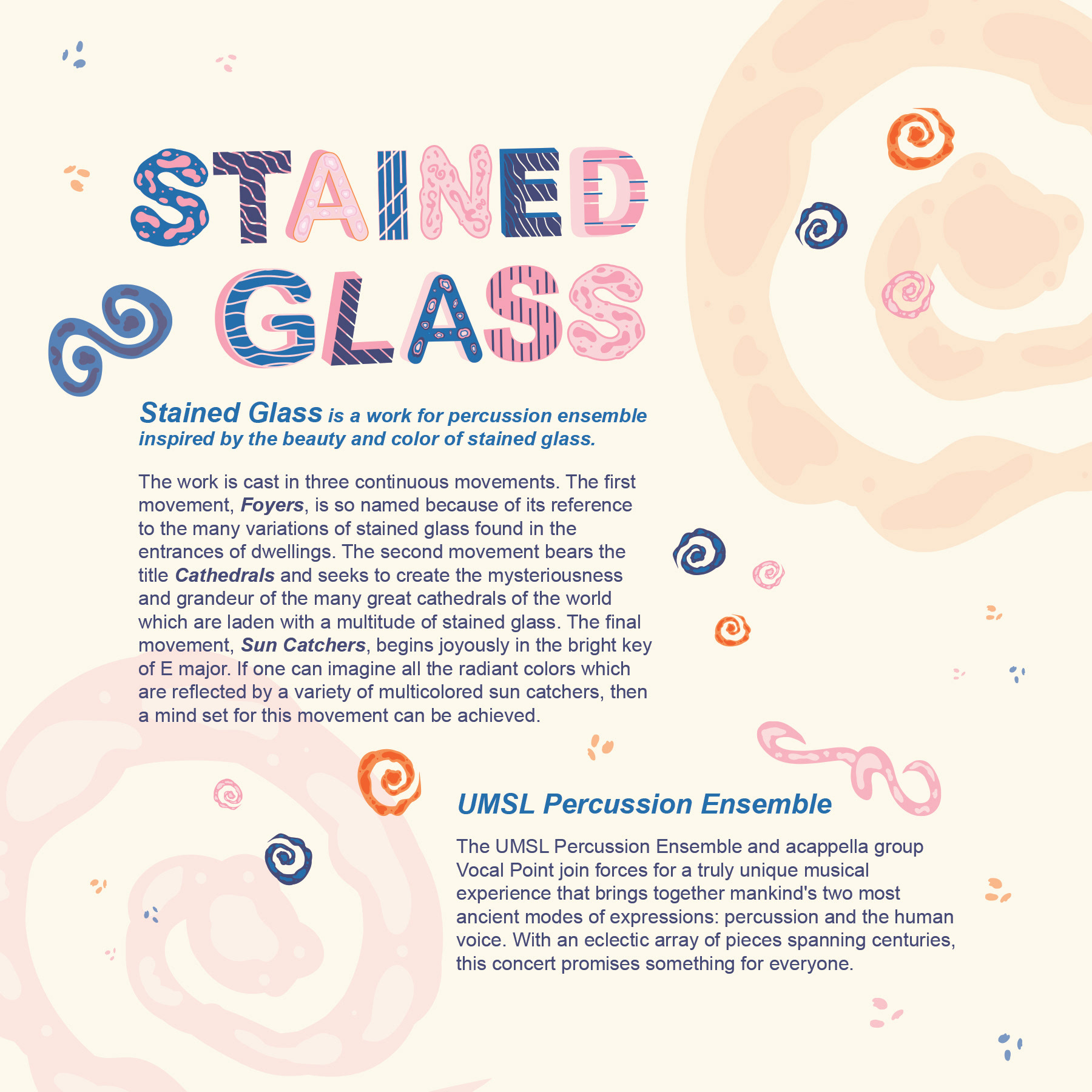 For my animation I used elements from my poster and played with different effects to represent the vibration. I also added some yellow and other elements from my classmates animations to make it more cohesive.